Engineered Stair Nose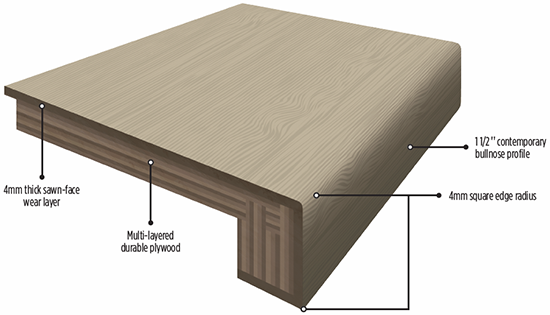 When it comes to delivering the perfect stair nose for your flooring lines, no one goes to the same lengths as Artistic Finishes. Our new Engineered Stair Nose is designed to work perfectly with your flooring for the perfect finish every time.
Our Engineered Stair Nose fits 1/2", 9/16", 5/8" & 3/4" flooring. For 5/8" and 3/4" floors, factory installed shims are applied to bring the stair nose to height.
Custom blends with the manufacturer's flooring

Offered in European White Oak Additional species coming soon

84" lengths

No minimums required
This is the big, bold nose profile everyone's been asking for and we'd love to stick it in your business. Give us a call today to get the perfect finish for your flooring line.